Armstrong & District Fish & Game Association
Schedule:
New range hours 8 AM to Dusk or 9 PM which ever comes first
Archery Thursday - Jan18 - Mar 15 - 3:15PM to 7:30 PM sign up with Armstrong Parks & Rec or (Don 250 308 6766) ADFGA
Trap Wednesdays 6:00 PM (Closed for Winter) opening first week of May (Ryan 250 540 4866 rpgunguy@hotmail.com subject " Trap")
Black Powder Wednesdays (Closed for Winter) 10:30 AM (Harold Norris 250 546 6820)
Pistol Thursdays 6:00 PM (Closed for Winter) Opening first week of May (Ryan 250 540 4866 rpgunguy@hotmail.com subject "Pistol")
Rifle Range Open (Harold Norris 250 546 6820) .
Dec 20 2017 ADFGA General Meeting 7PM Club House
Jan. 27 2018 Big Buck Measuring last Saturday Jan
Bring Compulsory Inspection Report
4:30 PM Open 5:00 PM Measuring
6:00 PM Pot Luck Dinner, Bar, Prizes, Pellet Gun for Kids
Postponed till Spring
Jan 01 2018 TURKEY SHOOTNEW YEAR'S DAY
The Monashee Mountain Men and the Armstrong Fish & Game Association Members hereby invite you and your friends to the Turkey Shoot on New Year's Day 2016. This shoot is meant to be a Fun Event for the people attending.
Location/Starting Time: Armstrong Gun Range – 1000 Hrs – New Year's Day
General: We will have 5 Competitions, supervised by volunteer members, with firearms, ammo, accoutrements, bows, etc. supplied on each station. (OK to bring your personal firearms or bows.)

Competition 1: Shotgun, Trap

Competition 2: Bow, Traditional

Competition 3

Black Powder Rifle

Competition 4: Handgun, .22 cal LR

Competition 5: Rifle, .22 cal LR



Registration, Pre-Shoot: To make planning easier for the shoot and the exquisite, home-cooked lunch, please register asap with the MMM Secretary: Hans Scholz , Phone 250-542-9541, Email dn.secretary.mmm@gmail.com
Registration on New Year's Day: 0930 to 0955 Hrs
Cost per Shooter: $ 10.00, Age-Class 16 to 86, which includes the costs for shooting , lunch, etc.
Cost per Shooter, less than 16 years: $ 5.00, which includes the costs for shooting , lunch, etc.
Cost for Non-shooters: $ 5.00, which includes the costs for lunch, a warm place to visit, etc.
Project Coordinators: Hans Scholz 250-542-9541, scholz2@telus.net, Don Williams 250-308-6766, don­_p_williams@hotmail.com
Lunch: Will be served, see above Turkey Shoot Prizes: 3 (three) highest-point achievers
Potluck-positve: Donations greatly appreciated, thank you
Sept 12-16 2017 - 55+ BC Games
Spallumcheen 125th Anniversary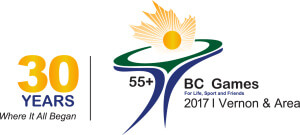 Archery at range 1428 Reservoir Rd Armstrong Hosted by Armstrong District Fish & Game Association
March 21 2018 AGM 7PM Club House
April 14 2018 Range Clean-Up & BBQ @ 10AM 2nd Sunday
May 5-6 2018 3D & Cdn 720 Archery shoot
May17-21 2017 Monashee Mountain Men RENDEZVOUS and BLACK POWDER SHOOT
SALMON ARM FISH & GAME RANGE 70th St. SE, off highway 97B Gate will open at noon Thursday, May 15th for early arrivals
This is an all events rendezvous including
Primitive Trail Walk, Hawk and Knife Trail, Sheep Run, (hit and miss)
Cartridge Rifle event, Traditional Archery Trail, Pistol Trail, Cannon Shoot
Duck Tower(Monday), Archery, fun shoot
Blanket Prizes, $15.00 value, black powder oriented
Entry fee $5.00 per event or $15.00 for all. $5.00 camping fee, primitive and tin town sites
Pot luck supper Sat. 6PM, main course provided by hosts

Contacts: Mike Brown (250) 832-8188, Jack Stead (250) 832-2541(250) 832-2541, Dave Ford (250) 868-2750(250) 868-2750
May 27 2018 Fun Day & Trophy hand out @ 10 AM last Sunday May
We invite people interested to come out with your family and try out these sports
Door Prizes
Games
16 & under shoot free
Trap Shooting
Air Rifle shooting
.22 shooting
Archery
Tomahawk & Knife throwing
Concession (smokies ,burgers, dogs, pop & chips) low low price
Trophy hand out
Bring the whole Family Everyone Welcome
Dec 10 2018 ADFGA & Monashee Mountain Men Christmas Party
Bring a gift to get a gift value $10-$15 Gift tables for Kids & Adults
Men to do the dishes

1000 - 1200 Hrs: Registration, visiting, optional outdoor activities.

Most of the event will be indoors, but there will also be the opportunity for recreational shooting of .22 cal rifle and archery.

1200 - 1300 Hrs: Dinner.

Main course will be turkey, with all the trimmings. Potluck (Soups, Salads, Fruits or Desserts) contributions will also be greatly appreciated

1300 - 1430 Hrs (approx.). Other additional topics and concerns, as per attending people.

Gift Exchange.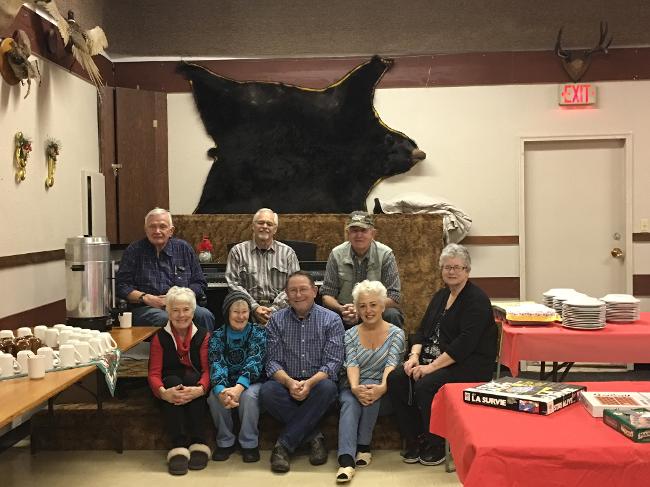 The men are required to do the dishes at Xmas Party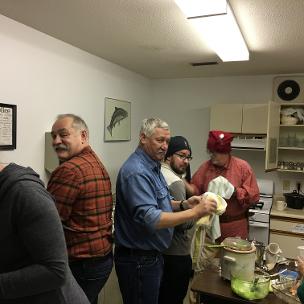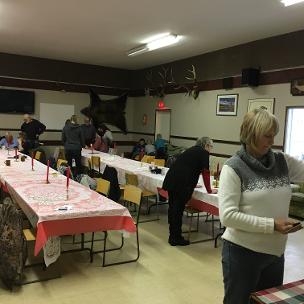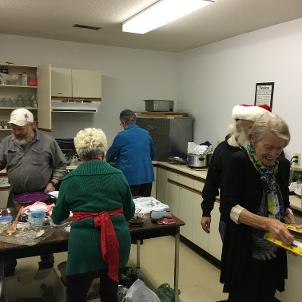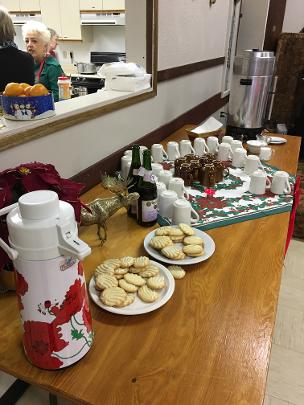 Our New Sign - Big thanks to Walter & Nora and clean up crew.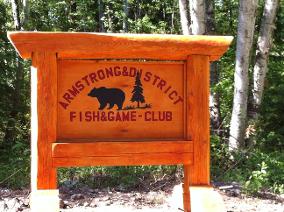 Archery at Hassen Arena with Parks & Rec Thursday 3 PM-7:30 PM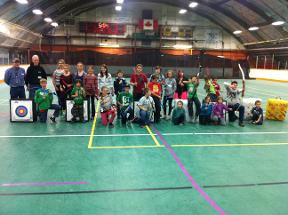 2016 Big Buck Measuring -
A large crowd gathered at the club house to see last years harvest of big game. 30-06, Ternier Knife and a pellet gun for kids only. The pot luck dinner could have fed twice the people if we could only find a place to sit. If you didn't attend put it on your calendar.
Fire Arm Course

P.A.L.
Core Course
Instructor: Tim Minamide Ph: 250 546 2889


Will put on course when enough people register. Call now and leave name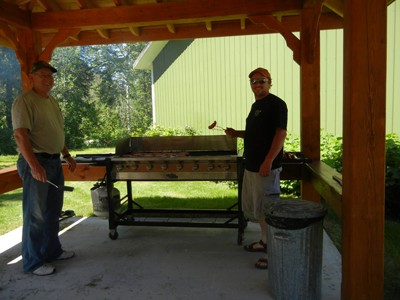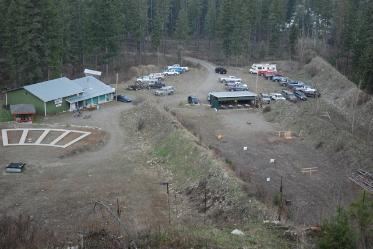 Serving the Armstrong area since 1953. Game enchancement, Archery, Black Powder, Trap and Shooting range bring the whole family